Hello, friends. *extremely Jim Nance voice* I am Blakey Locks and I will be your guide this March. Every round I am going to traverse you through the trials and tribulations of betting your mortgage on 18-year-olds playing basketball. From Duke to Seton Hall to Gardner Webb, I will give you the knowledge necessary to conquer your bookie and feed your children. We will win together, lose together and laugh together. Let's ride.
First Four- Tuesday 3/19
This is March. We have officially made it. After a grueling season of college basketball, barely surviving conference tournament week (if you did survive), and cutting a few deals with your bookie along the way, we have made it to the Big Dance. You are filling out 1,000 different brackets so when the tournament ends you can tweet out your best one and relentlessly mock your friends who didn't pick Murray State in the first round. Fuckin idiots. You are also entering bracket groups, survivor pools, and things you didn't even know existed to have as much different action as possible during the tournament. I personally pulled the trigger on my final future of the year with Florida State at 30/1. It's time to sit back and just watch it all unfold. And of course, it starts tonight with the First Four! How much does the NCAA love us? The first game of the tournament is between Fairleigh Dickinson University and Prairie View A&M.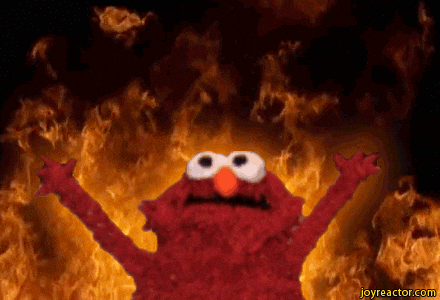 Thank you God and also Jesus for blessing us with this blue blood matchup to start the tournament. We also have Belmont and Temple in the second matchup of the night in a clash of the Titans to follow up the main event. But in all seriousness, this is why the tournament is so great. I am just as excited about these matchups as I would be about Duke-UNC. Why? Because this is March.
NCAA Tournament Record (0-0)
(16) Prairie View A&M vs. (16) Fairleigh Dickinson (-2.5) o/u 149
Like I said before, I couldn't think of a better way to start the tournament. The SWAC champion and the Northeastern Conference champion going head to head for a shot at Gonzaga. I'm gonna break down a couple keys to the game for you.
Name to Watch
This is not a traditional "name to watch." They won't necessarily have the biggest impact on the game but they are literally the most interesting name to look at.
Our name to watch in this matchup won't actually be playing in the game, BUT he will have a key role on the Fairleigh Dickinson sideline.
Bruce fucking Hamburger. This guy is unreal. He is the right-hand man to Head Coach Greg Herenda and his last name is Hamburger. Brucey Ham has been an assistant basketball coach since 1984. Always the bridesmaid, never the bride. If the Ham Man doesn't sway you towards FDU then you should be locked up.
The Pick: FDU -2.5. With the Ham Man on the sideline, the Dickinson boys get it done tonight.
(11) Temple vs. (11) Belmont (-3.5) o/u 155
Belmont was possibly the most controversial team in the tournament. They have never really beat anybody of significance and have some dreadful losses. However, I would much rather have them in than NC State or someone like that. It keeps things spicy when these mid-majors get a chance at a run. I also love the motivation factor for these guys that "shouldn't be in the field." The winner of this game will be going against Maryland in the first round.
The Pick: Belmont -3
Best of luck tonight everybody. Remember, it's only night one. There are going to be 67 college basketball games played over the next couple weeks and we need to prepare as a group. There is going to be more money flying around then you can even comprehend. Just stay sharp and keep your head above water because once this is month is over we're stuck with the NBA and baseball for our degenerate needs which will be miserable. So let's enjoy the wins, cry about the losses, and have the greatest March of all time.